Are you arrived in 2018?? This year ist the year to be, we think!!
That's why we present you the one and only Caroline-Bluesmedusa version!!!
(Played at Altstadtfest Speyer last year, Linus Müller on Drums)!
Filmed by ©Vivien Jester!
---
To you and your family,
we wish you a holy amazing time together. Wonderful dreams and also days. Stay clean.
Love,
Vellocet.
Picture by © Joy Dana
---
This is the next live video of our acoustic gig in Speyer, Altstadtfest 2017. Song called "Love Song".
Enjoy and have fun!
---
It was an amaaazing time and it's still!! I love the guitartracks, they're very groooovy and sexy!
You should be serious!!
---
Our friends of "the Vibromatics" released their new making-of film for their new official music video an hour ago!
Music by us ;-)
Check this out you will like it!
Thanks a lot to "the Vibromatics"!
---
The show goes on..."I Like" acoustically at Altstadtfest 2017 in Speyer!
With Linus Müller on drums.
---
We did it!! We are RADIO BOB's "Newcomer of the month"!!
Thanks to all our friends, familys and of course our fans!!
You are the greatest!!!
Tonight at 10:45 pm you will hear our song "Outta Control" there!!
---
Hey there! That evening we're proud to be on "Radio Regenbogen 2".
You will hear an interview of us and our track "Outta Control", too!!
Showtime at 7.30pm!!
just go "online" or--->via radiofrequenzies:
Odenwald/ Heilbronn 102,1
Weinheim 107,7
Rhein-Neckar 106,1
Wiesloch 107,1
In the picture, too: presenter and interviewer Max Peter!!
---
We would be very glad, when you vote for us on Radio Bob!
We have the chance to become "Newcomer of month" and that's what we want.
Just click on the picture below and you will come to the website.
Thank you for all your votes!!
---
Now we are in studio and recording the drum parts for our new songs!
Just have a look.
---
This year at Altstadtfest in Speyer, you heard our acoustically Unplugged sound.
If you missed the concert, you can get an impression here now!!
Thanks to Linus Müller, for did a great job on drums and take up the slack!!
---
It was an amazing concert and amazing day at Altstadtfest in Speyer!
Great crowd, best mood and an another great band!
Big thanks to all people for coming and made this possible!!
Special Thanks to Linus who helped us on Drums, Porky and our friends of
Kraus&Krüger!!
Picture by ©Tobias Nagels

---
on September 09, 2017. We'll play at Altstadtfest, Speyer with Kraus&Krüger
in Porky's backyard! It will be interesting, we'll play acoustically with
our another Drummer Linus!
Showtime at 15:30 pm
---
Do you know the tracklist of it? If not, get an impression!
---
...you need the right atmosphere to write good songs. Enough said ;-)
---
This is our second brandnew music video from our brandnew single "Outta Control".
Enjoy! And check out the full-version on Amazon ;-)
---
On June 22, our second brandnew music video will come out! Here is your impression! ;-)
---
Hey! For all those people who missed our show On Air. Now you can stream the complete show on Mixcloud!!
---
This is our brandnew music video from our brandnew single "Outta Control".
Enjoy! And check out the explosive single-version on Amazon ;-)
---
Tomorrow at 6 o' clock in the evening, we will release our second music video "Outta Control"!
You should be serious!
---
We uploaded five Songs for you! Including three songs of our first record "A True Nightmare" and two Livesongs of a concert in past. One song of them "Down In The Future" is a new one and maybe a one you do not know!
---
On May 30 our new music video "Outta Control" will be released!
This is a short impression how it will look like!
---
Our brand-new single is available at Spotify, Amazon and Itunes now, go ahead and enjoy! ;-)
More music portals will follow soon!!
---
We filmed stuff for new music videos, you should be curious!
---
Hey guys, new single coming soon!! As a sneak preview to our next album ;-)
---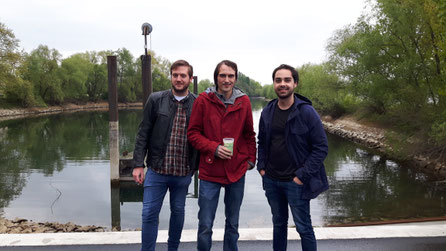 After the gig at saturday with our new replacement drummer Linus!
To give you an impression what we do when we don't play on stage, our friend Ruben as guest in our backstage!
---
Our next concert is on April 22nd in Germersheim at the Street&Food Festival! Showtime is at 15:45 p.m.!
If you come, you're sexy!!
---
Hey!! Time for a new video!!
Bleeding is the last video of the Hallenbeben-series, but you should be serious show goes on!!
See you soon!
---
---
On February 4th we play at 8 o'clock p.m. in Eckpunkt, Speyer!
Be there and be strictly forbidden, sucker!!
---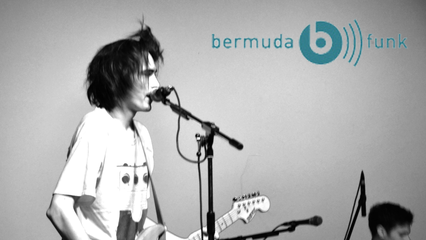 He was our first big supporter and gave us the kick off. Interview and concert with Jürgen on Soundcloud.
Thank you for all of it and Rest In Peace.
---
Recorded Live at Hallenbeben Speyer, Halle 101 in February 2015. Enjoy!